PRE-ORDER: Self Cut System Angel Lights
Regular price
$399.00
Sale price
$299.00
Unit price
per
Sale
Sold out
PRE-ORDER: Self Cut System Angel Lights
PRE-ORDER our latest Self Cut System mirror now. Introducing SCS Angel Lights - with our very own tripod solution.
SPECIAL OFFER available with lifetime access to our tutorial app.
Estimated Shipping Time: December 15th, 2023
The Self-Cut System Angel Lights 360 sounds like an innovative and versatile product for anyone who wants to cut their hair at home or on the go. It offers several attractive features, including:

TriPod Self Cut Mirror: The tripod design allows for stability and flexibility in positioning the mirror, making it easy to set up in different locations.
Built-in Premium LED Lights: The built-in LED lights provide excellent illumination for hair cutting, ensuring you get a clear view and can achieve precise results.
Height Adjustable: The mirror's adjustable height, up to 7 feet, caters to various user heights and preferences, allowing for comfortable and ergonomic hair cutting sessions.
Adjustable Brightness: The ability to adjust the brightness of the LED lights means you can customize the lighting to suit different environments and your specific needs.
Long Battery Life: With a battery life of over 6 hours, you won't have to worry about recharging frequently, making it convenient for extended use.
With Black Friday around the corner, it's an excellent opportunity for potential customers to take advantage of special sale promotions and discounts. This can make the Self-Cut System Angel Lights 360 even more appealing and affordable for those interested in home hair cutting or professional barbers looking for a portable solution.
Scheduling a haircut may seem impossible at times. Our specially designed Angel Lights has all of the features of our LED Travel Mirror plus now your mirror attached to our tripod instead of a door. 
Choose your spot because of the stand, everywhere is the perfect place to cut your hair - our bathroom, living room, garage, outside, anywhere… Enjoy the freedom of refining your look wherever you feel like it.
Get yours today!
Details:
High-Definition Glass

Dimmable LED Lights
Adjustable Tripod that Extends to 6'7″
3 hour Battery Life
Includes USB charger
Height adjustable

Mirror folds flat for easy storage

Size/dimensions: 7.75" H x 1" W x 12.5"
Download FREE Tutorial App: Self-Cut System
Share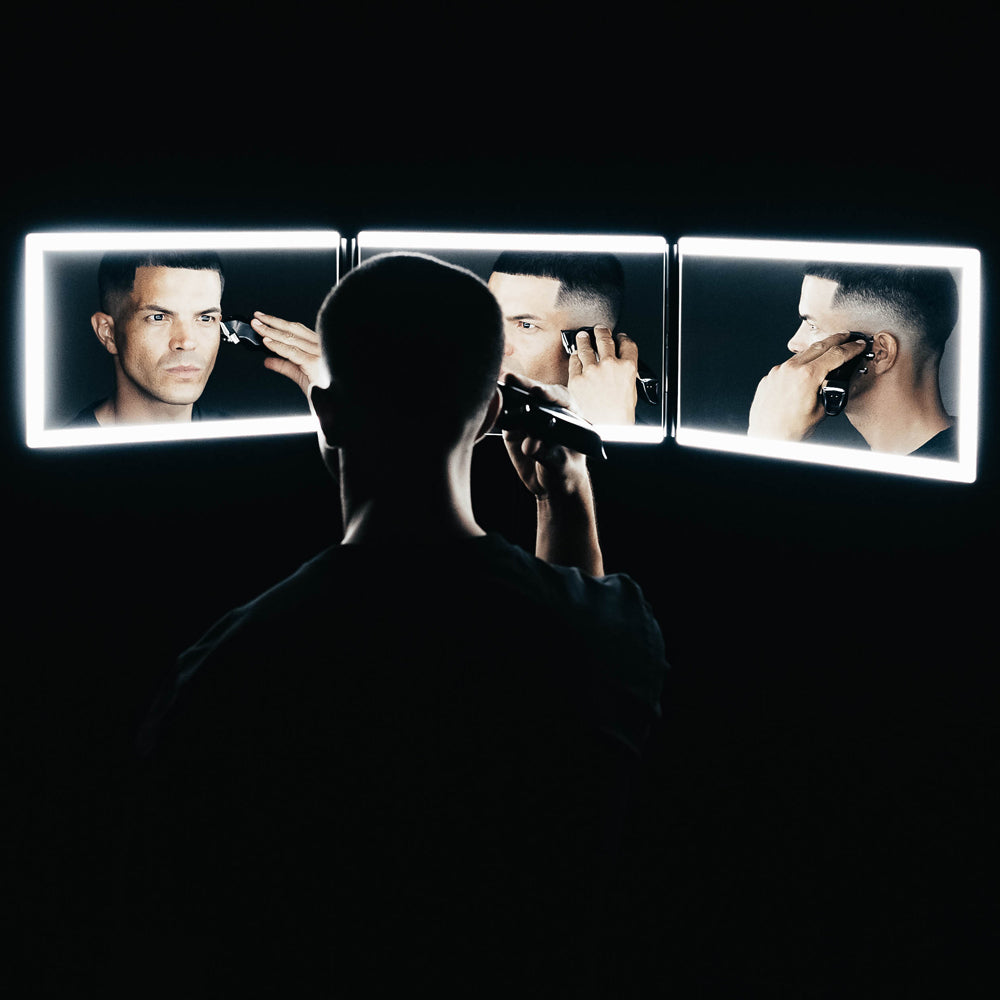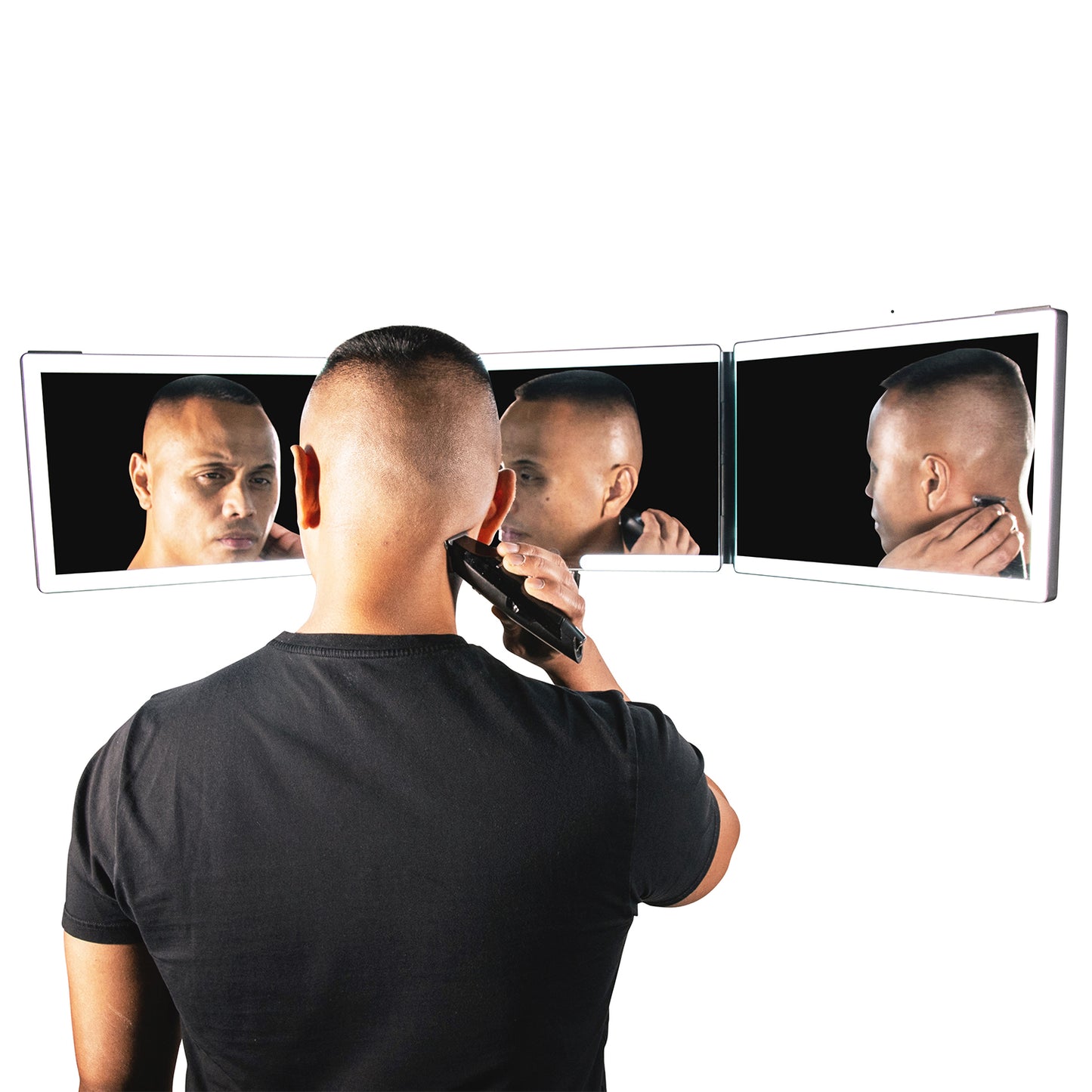 One Year Limited Warranty